MES Candidate, Dalhousie University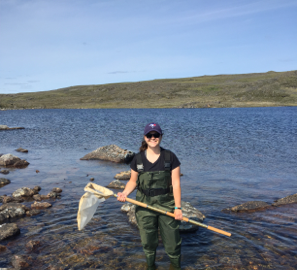 Alannah is halfway through her Master in Environmental Studies (MES) program as Andrew's first graduate student at Dalhousie University. Her research is on the influence of landscape inputs on aquatic productivity in Arctic freshwater ecosystems. While many researchers focus on the direct impacts of terrestrial inputs, Alannah is looking at what this means further downstream in surrounding lakes with varying gradients of permafrost. Her cores were collected before she came onto the project, but she was able to gain fieldwork experience in Iqaluit, Nunavut, where she collected biological and water samples to be used for monitoring and possible future projects.
"It felt like an entirely different place because you think Canada's such a forested country, but to go above the tree line – it's a completely different thing. You feel so far away and you really get a sense of just how big Canada is."


Leading up to Dalhousie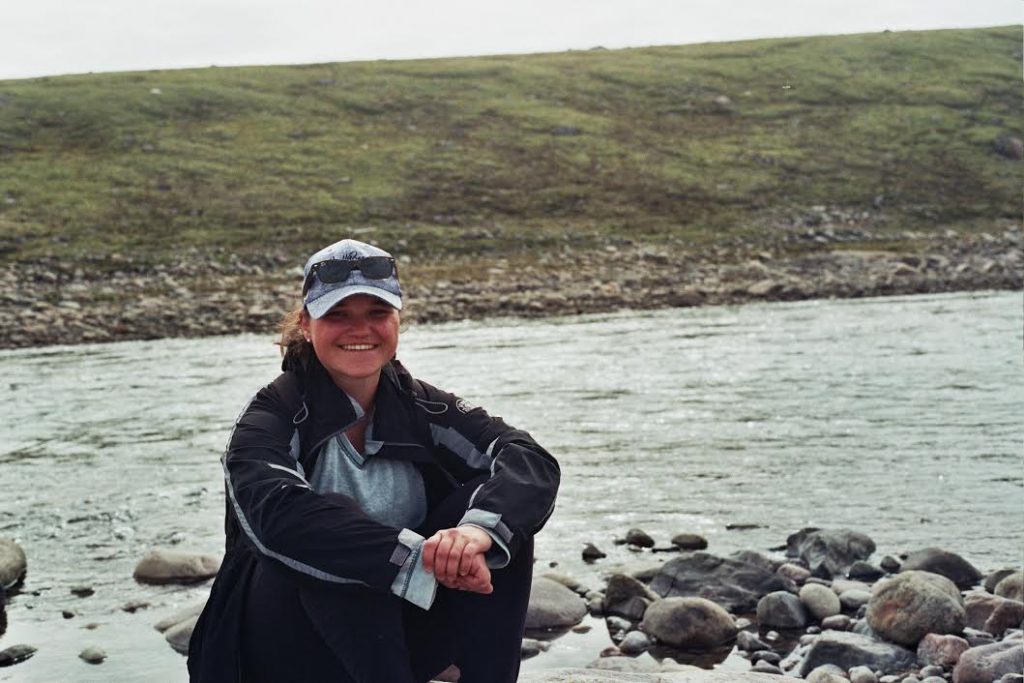 Originally from Ontario, Alannah completed her B.Sc Hons in Biology at Trent University in 2018. By the end of her degree, she knew she enjoyed studying freshwater ecology and environmental sciences but still wasn't sure what she wanted to pursue as a career. It was only until she received an email from Andrew, whom she had taken classes with throughout her fourth year, that the choice seemed clear.

"I was on my grad trip in Florida and I get an email from Andrew saying "I'm looking for students for the MES program at York University and you did really well in my classes (I had taken classes with him for a year at Trent University). Would you want to come on as a graduate student?"
"This is perfect," she thought, "I applied to York and before the semester began, Andrew emailed me asking, "What do you think of Halifax?"
"I had to think about it. It was only two years and its Dalhousie. I can't pass that up, right? I ended up applying in July and got accepted in August. And then I moved out here. It's crazy!"
One year later – Alannah feels like she made the right choice. She has really enjoyed the opportunities offered in the SRES MES program as well as her research.

Future Plans
In the future Alannah is hoping to bring her limnology expertise and experience to her upcoming position as a policy analyst with Natural Resources Canada, "I'm excited that this program has enabled me to apply for positions that would not have been open to me without a masters, and I can't wait to be in Ottawa applying all I have to influence responsible policy."